Below is a breakdown of all the ingredients in Arewa Hair Styling Oil. Since the oil is handmade fresh, I can customize the ingredients for you.
The only ingredients I would recommend switching up are the main carrier oils. If you don't like a particular carrier oil, let me know HERE.
I'll suggest a suitable effective oil to replace it with for you. There will be additional charges for customizing any of the ingredients.
Arewa Hair Styling Oil Ingredients
Vitis Vinifera (Grapeseed) Oil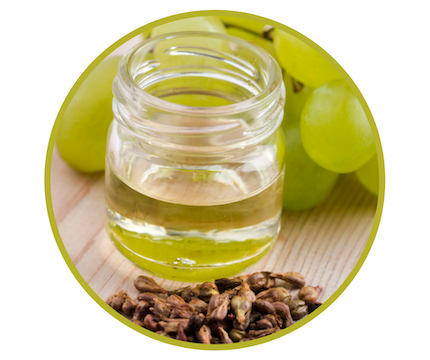 Grapeseed oil is pressed from the seeds found in grapes after wine production. It contains vitamin E and F, minerals, proteins, lipids, and carbohydrates.
The oligomeric procyanidin contained in grapeseed oil binds to and facilitates the work of proteins in hair. It also prevents protein loss from hair. The oil is a light texture and is easily absorbed into the hair.
Ricinus Communis (Castor) Oil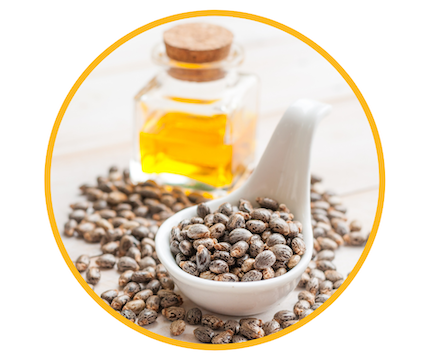 Castor oil is cold-pressed from the castor bean native to Africa and Asia. Castor oil contains high amounts of ricinoleic acid, a monounsaturated fatty acid found only in castor oil.
This acid has high levels of anti-inflammatory and antifungal properties. Castor oil also helps hair maintain moisture, combat frizz, and smoothen the cuticles
Olea Europaea (Olive) Oil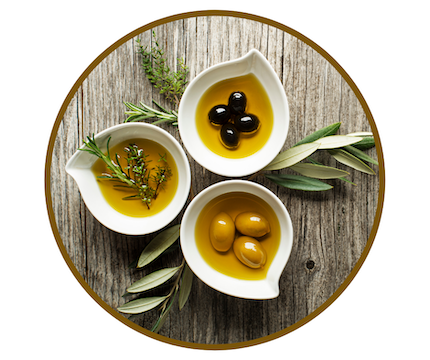 Olive oil is obtained by crushing olives and pressing the oil at room temperature. Olive oil contains oleic acid, linoleum acid, palmitic acid, and stearic acid.
It also contains some amount of vitamin E and K, oleuropein, and squalene. Olive oil coats the hair shaft and makes hair softer. It tames frizz and smoothens flyaways.
Simmondsia Chinensis (Jojoba) Oil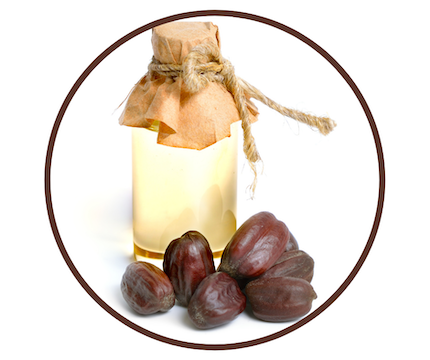 Jojoba oil is produced from the seed of the Simmondsia Chinensis shrub native to northern parts of Arizona, California & Mexico.
Though known as an oil, jojoba oil is a liquid wax with properties similar to the sebum produced by the skin.
It is easily absorbed into the hair and scalp, gives dry hair a shiny appearance, and improves hair strength and elasticity with vitamins B, C, and E, zinc, and copper
Argania Spinosa (Argan) Oil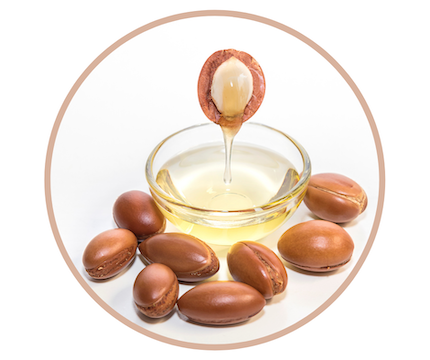 Argan oil is extracted from the green nut of the argan tree, which grows in Morocco, North Africa.
Argan oil is rich in natural antioxidants, essential fatty acids like omega-3 and omega-9, carotenoids, ferulic acid, sterols, and polyphenols.
Argan oil hydrates hair, locks in moisture, promote hair elasticity, tames frizziness, and makes hair softer. It also protects hair from the elements and guards against split ends and breakage
Glycerol (Glycerine)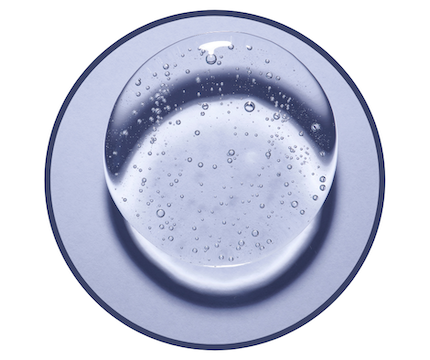 Glycerine is derived from natural plant oils. It locks in moisture, softens, improves manageability, and smoothens hair.
Glycerine also promotes elasticity and nourishes dry hair. Glycerine also provides UV protection to hair
Vitellaria Paradoxa (Shea Nut) Oil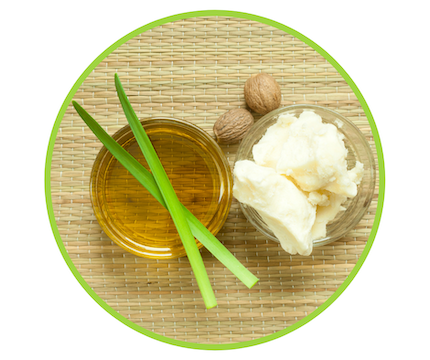 Shea nut oil is created via fractionation during the production of shea butter. The amount of shea nut oil produced during this extraction is not as much as shea butter.
Shea nut oil is full of oleic and stearic essential fatty acids and vitamins A, E and F. It softens hair, restore moisture, promotes shine, and is quickly absorbed into the hair shaft
Gamma-tocopherol (Vitamin E) Oil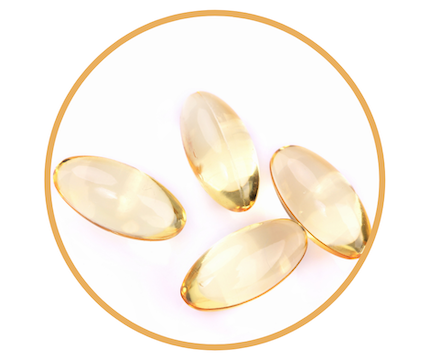 Vitamin E oil is derived from plant oils and falls under the family of tocopherols (TCP) and tocotrienols. Vitamin E oil is full of antioxidants that help nourish and soften the hair.
It increases circulation to the scalp and enhances the quality and texture of the hair. Vitamin E oil guards against split ends by forming a protective film on the hair shaft