Below is a breakdown of all the ingredients in Iyanu Premium Hair Growth Oil as well as an explanation of what makes them perfect for curly hair.
The ingredients in this hair growth oil cannot be customized as it was formulated specifically to improve hair growth and it's a combination of oils that work well together.
If you have any questions about the ingredients, ask them on the product page HERE.
Ingredient Breakdown
Ricinus Communis (Black Castor) Oil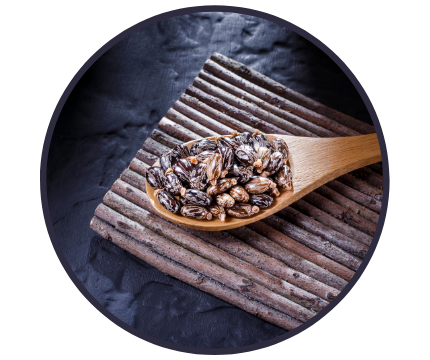 Black castor oil is derived from roasted castor beans and contains ricinoleic acid, a unique compound that the production of prostaglandin in the scalp.
Black castor oil is an effective treatment for scalp conditions like dandruff, flakiness, and itchiness. It nourishes the hair follicles and stimulates consistent hair growth. It is also an effective sealing oil.
Prunus Dulcis (Sweet Almond) Oil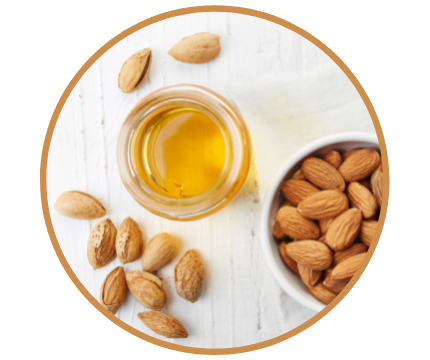 Sweet almond oil promotes hair elasticity and protects hair from the elements. It penetrates the hair shaft and leaves hair soft and smooth.
Vitis Vinifera (Grapeseed) Oil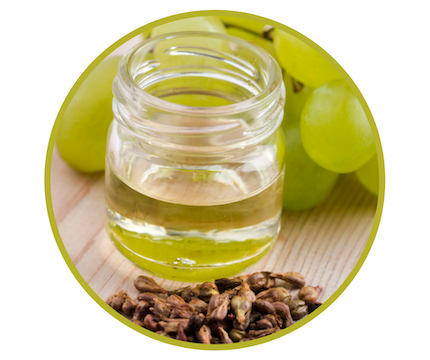 Grapeseed oil binds to hair and facilitates the work of strengthening proteins in hair. It also prevents protein loss from hair. It also smoothens and conditions the hair and is easily absorbed into the hair and scalp.
Daucus Carota (Carrot) Oil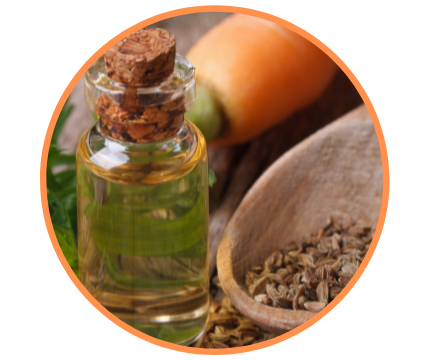 Carrot oil fortifies the hair strands and prevents split ends and breakage. It strengthens the hair and follicles. Its high beta-carotene content ensures a healthy scalp and stronger hair.
Cucubita Pepo (Pumpkin) Oil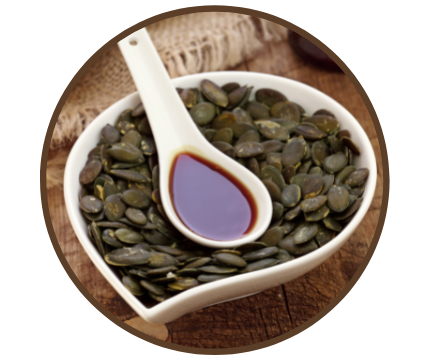 Pumpkin seed oil nourishes the scalp and follicles. It's another oil with a high beta-carotene content that promotes stronger hair growth and reduces excessive shedding.
Dromaius Novaehollandiae (Emu) Oil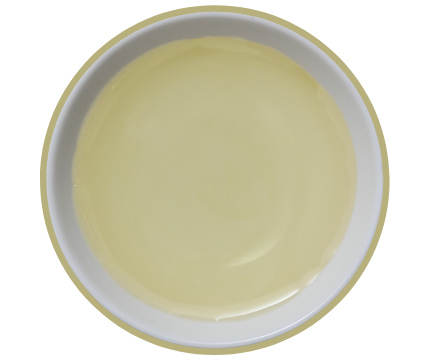 Emu oil is a highly penetrating oil and is equipped with cell regeneration properties. When it comes to thinning, bald spots, and dormant follicles, emu oil is one of the best oils to engage. Emu oil revitalizes the scalp and helps trigger cell renewal.
Hibiscus Rosa-Sinensis (Hibiscus Flower) Oil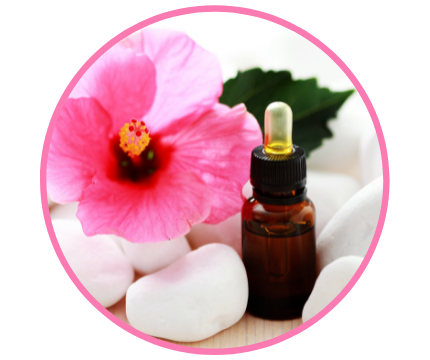 Hibiscus flower oil is a delicate oil that promotes hair growth and slows down hair thinning. It soothes dry, itchy, and flaky scalp while it moisturizes and silkens hair strands. This oil also provides an understated fragrance in this hair growth oil.
Gamma-tocopherol (Vitamin E) Oil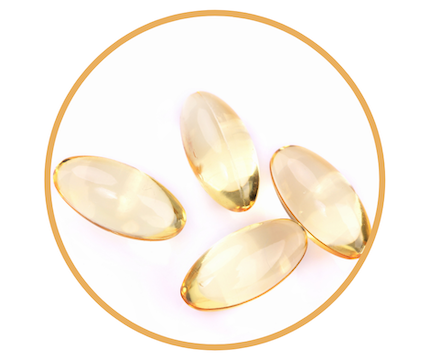 Vitamin E oil is derived from plant oils and falls under the family of tocopherols (TCP) and tocotrienols. Vitamin E oil is full of antioxidants that help nourish and soften the hair.
It increases circulation to the scalp and enhances the quality and texture of the hair. Vitamin E oil guards against split ends by forming a protective film on the hair shaft
Mentha Piperita (Peppermint) Oil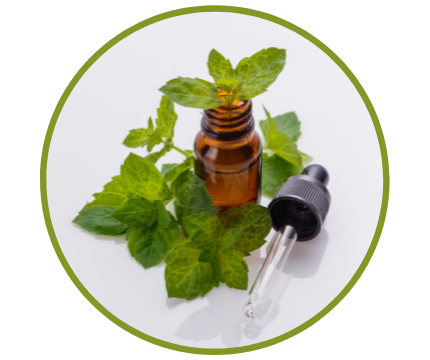 Several studies have shown peppermint oil is a very effective treatment for hair loss issues. It has antifungal, antiseptic, antimicrobial, and anti-inflammatory properties.
Peppermint oil relieves scalp irritation, itchiness, and inflammation. It optimizes hair growth rate and slows down thinning.
Lavandula (Lavender) Oil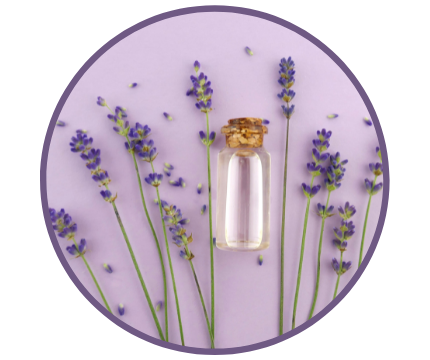 Lavender oil is a balancing and soothing oil. Lavender oil also has antifungal, antiseptic, antimicrobial, and anti-inflammatory properties and relieves the same scalp issues as peppermint oil. It also provides a fresh scent in cosmetics.